A Sparrow, they don't appear very often on my feeders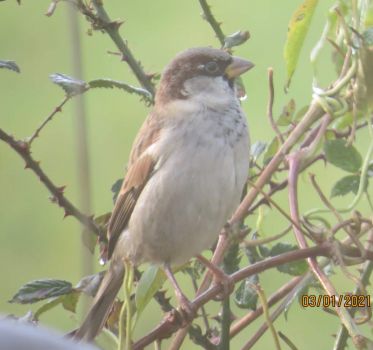 Why are you reporting this puzzle?
Years ago there were flocks of them, but in recent years their numbers have declined. So much as they are almost a rarity in my garden. I do occasionally see flocks in the hedgerows but they don't swarm onto the feeders any more. In fact today there were two, but were not obliging enough to stand next to each other for a group photo.