Chocolate candy cane trifle for th_counselor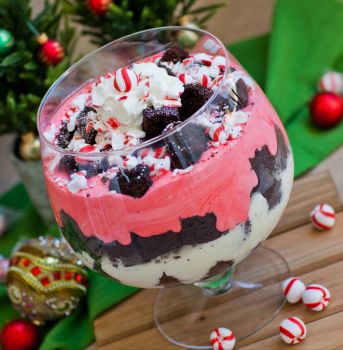 Why are you reporting this puzzle?
Counselor, honey, I did look for a picture like that parfait puzzle, and had to reject several as too small. This is the nearest I've gotten to the 400-piece range.
I hope you will enjoy the colors.

Go to the link to see several photos, a how-to video, and the recipe.