If you ever try to flee from the Ohio State Highway Patrol, just remember this; They may end up seizing your vehicle and using it against you later!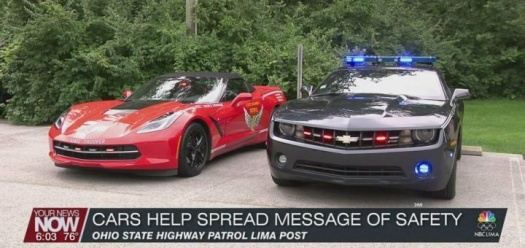 Why are you reporting this puzzle?
The Ohio State Highway Patrol Lima, Ohio, post, displayed a seized Chevy C7 Corvette soft-top convertible in Torch Red paint, and a Fifth Generation V6-powered RS Chevy Camaro in Ashen Gray Metallic paint, that were both converted into police pursuit vehicles! They use them regularly, and they get passed around to all the OSHP Posts throughout the 88 counties of Ohio, so they're never at the same OSHP post for too long.