Brain Coral -- Bonaire, Dutch Caribbean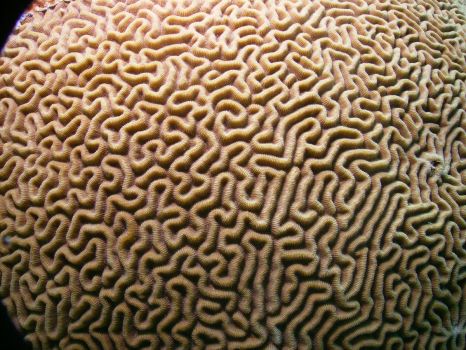 Why are you reporting this puzzle?
Corals are actually tiny animals that group together by the thousands and form colonies. They build skeletal structures in an infinite variety of shapes and sizes. --- Information from "Reef Coral Identification" by Paul Humann & Ned Deloach. The brain coral is one of my favorites.