Dickens and his Tag-along.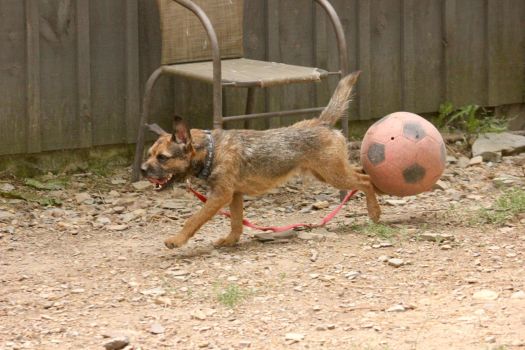 Why are you reporting this puzzle?
Dickens is a Border Terrier. He is also an escape artist, which is why he is attached to the jolly ball. The ball can't get through the fence, even if he can! He doesn't even know it's there. Strong and tenacious little dogs.