LLanrwst, Wales, United Kingdom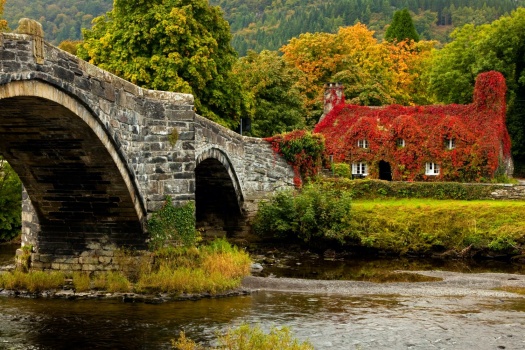 Why are you reporting this puzzle?
Today we visit
Llanrwst in Conwy County Borough
, Wales, United Kingdom. Llanrwst developed around the wool trade and later became known for making harps and clocks.
The town grew in the 13th century, aided by a decree by Edward 1 of England, who said no Welshman could trade within 10 miles of the nearby village of Conwy (where he had Conwy Castle built). After that, Llanrwst, 13 miles from Conwy, experienced a significant boost.
There is much history attached to Llanrwst and the area of the town. At one point in history, the town was seized by Llywelyn ap Gruffudd, Prince of Wales, who declared it Free Borough of Llanrwst. The borough remained free for years and had its own coat of arms and flag.
3,323 people live in Llanrwst (per 2011). Today Llanrwst welcomes many tourists who come for the beauty of the town and its surroundings – and its exciting history!