jewel-colored panther chameleon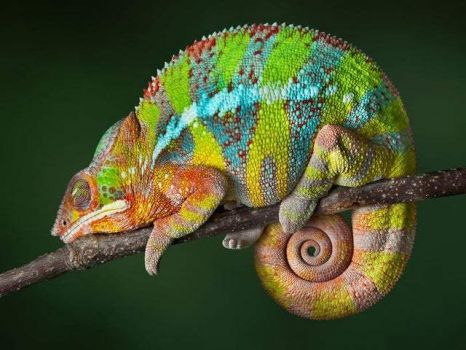 Why are you reporting this puzzle?
In nature, the ability to change color can be key to survival. Vision is a very important sense in much of the animal kingdom, and many animals have come up with unique ways to use this sense to enhance their own survival. They may use this superpower to vanish into their environments—or to boldly assert their dominance.