My other Phlox in the back garden.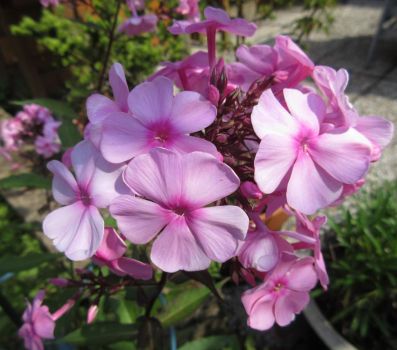 Why are you reporting this puzzle?
Sitting in the border in front of the back rockery (next to the spot where the Oriental Poppies grow which are all finished for now). These are also planted by my hubby many years ago. They are different from the other Phlox in the bin planter, but smell just as nice! ☺
What's up with Jigidi and erotica?

Blatant sexual objectification is not allowed on Jigidi. You'll find our review criteria for erotica here, along with a more in-depth rundown on our stand on blatant sexual objectification on Jigidi.