Desserts Around The World - Romania - Pasca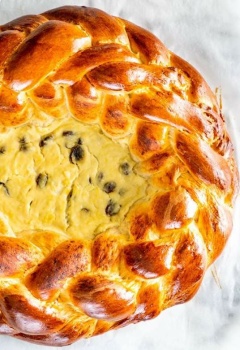 Why are you reporting this puzzle?
A cross between pie, cake and bread, the sweet bread pastry is braided together to form a circle and placed on a flat, circular pastry base. The center is filled with a mixture of sweet curd cheese, raisins and sugar and rum (optional). This cake is served for Easter and traditionally, the braided circle should be a 6-strand braid.