368 - iconographic art images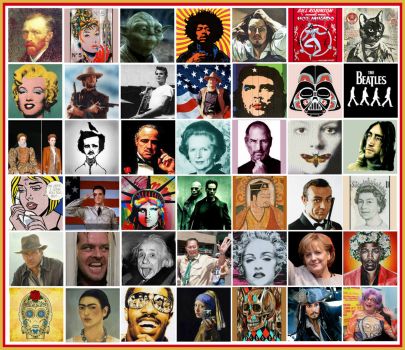 Why are you reporting this puzzle?
Each of these images is somehow bigger than its mere self in popular culture. Each is familiar. Each is laden with a whole set of associations.
How do you follow a puzzle?

When you follow a puzzle, it means you receive notifications about new comments on the puzzle.