Glass Beach – Fort Bragg , California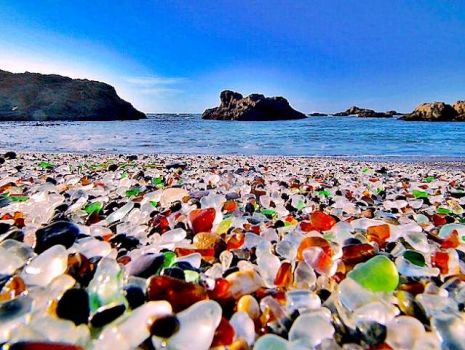 Why are you reporting this puzzle?
There are three Glass Beach sites in Fort Bragg where trash was dumped into the ocean between 1906 and 1967. Following years of cleanup, what was biodegradable in the dump sites simply degraded and all the metal and other items were eventually removed and sold as scrap or used in art. The pounding waves broke down the glass and pottery and tumbled those pieces into the small, smooth, colored pieces that often become jewelry and collectables.
Are you looking to change your password?

It's always a good idea to consider if you need to change your passwords on the different services you use. We have created a guide for you on how you can change your password on Jigidi.