Barn owl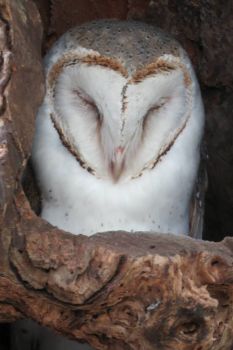 Why are you reporting this puzzle?
Mr Barn Owl was on his own in a tree trunk cavity just near Mango the Eclectus Parrot.
The Park attendant nearby said that Mrs Barn Owl was usually with him - but I think she escaped somewhere distant with Mrs Mango to get some peace and quiet from Mango's screeching!!!

Hartley's Crocodile Farm, Cairns.