The Arch of Constantine: Detail of relief panel, south side, right panel of left arch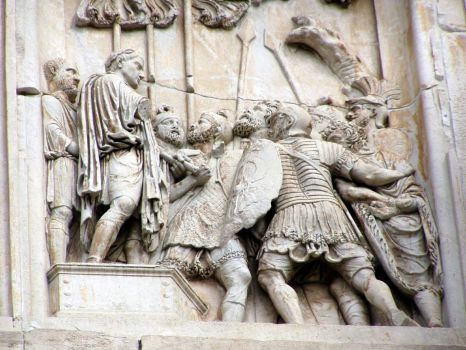 Why are you reporting this puzzle?
The Arch of Constantine is a triumphal arch in Rome dedicated to the emperor Constantine the Great. It was commissioned by the Roman Senate to commemorate ten years (decennalia) of Constantine's reign (306–337 AD) and his victory over the then reigning emperor Maxentius (306–312 AD) at the Battle of Milvian Bridge in 312. Dedicated in 315, it is the largest Roman triumphal arch with overall dimensions of 69 ft high, 85 ft wide, & 24 ft deep. It is constructed of brick-faced concrete faced in marble.