"Spring Warmth"
"Spring Warmth"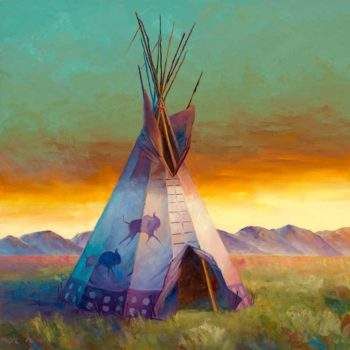 Why are you reporting this puzzle?
Statement by Colt Idol;
A time that no longer exists merging with a time that is dynamic in its use of color, form, texture, space, and light. 'The West' as we know it from history no longer exists, but 'the West' in this new age allows an opportunity to bring old and new to life. Whether landscape, wildlife or western, my work is emotionally charged through fearless color, tenacious light, and a divergence in contrast. My artistic endeavors are inspired by the history that's right behind us, and the cultures of our ancestors that lived on the very land we live today. My artistic expression lies in highlighting a timeless, symbolic, and ambient West of old, to this new daring and vibrant era in which we live today.