Reflecting on a Beautiful Day (medium)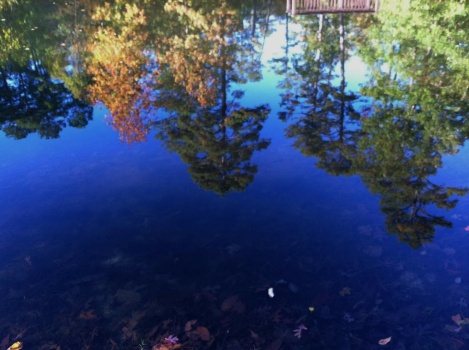 Why are you reporting this puzzle?
This is a smaller version of one of my early puzzles. Except for cropping or straightening, I generally don't edit my photos. However, I took this a decade or more ago with a lesser camera, and I might have saturated the colors to make it match what my eyes saw. It was a stunning, perfectly still fall day, and this pond was a mirror.