The News Spreads.....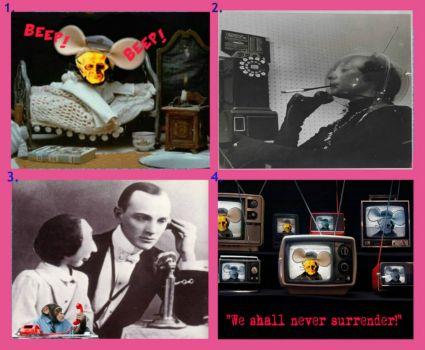 Why are you reporting this puzzle?
1. I had been rudely awakened by my security alert alarm transmitter beeping in my ears........That meant the world was in EXTREME DANGER!! After locating my left slipper secret phone, I awaited the message from.......
2. Our secret agent in Europe, Madame Bovary Bugosi........She told me that important monuments were vanishing - left, right, centre, up, and down!
3. At the same time, Hippolytus received an anguished call from the President of France, of which he understood not a single word.......
4. Realising at once the seriousness and urgency of the situation, I had my breakfast before rushing to
the Bonga-Bonga Broadcasting warehouse, where I sent a reassuring message to the worried world.....
How do you follow a puzzle creator?

Do you have one or more jigsaw puzzle creators on Jigidi whose puzzles you are always looking for? Then you might consider "following" them, which means you'll receive a notification upon their newest postings.