2 Big Bens!!.....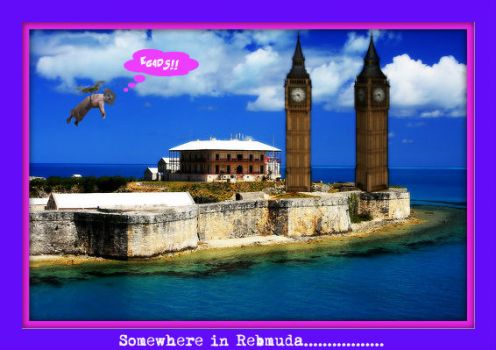 Why are you reporting this puzzle?
In our attempt to unravel the mysterious mystery surrounding the disappearance of monuments from around the world, we are now one step closer to discovering the identity of the fiendish felon behind these dastardly deeds!.....
Sweetlittleoldgranny has not only located Big Ben - she has spotted a Big Ben clone......in REBMUDA!!....
Ongoing investigations are still going on, as we now have something to go on..........