Gold 1: Charlize Theron is mad, bad and covered in glitter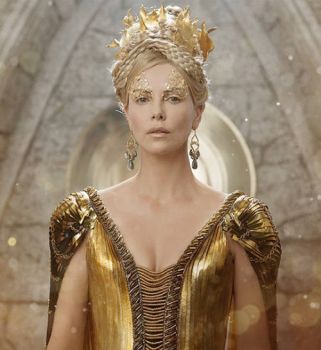 Why are you reporting this puzzle?
I'm in a gold frame of mind today. From "The Huntsman", Charlize Theron as Queen Ravenna with extra glitter. This is from the scene where she comes out of the mirror as a golden blob that forms into a woman, the gold flaking off her skin.