Manarola, Cinque Terre, Italy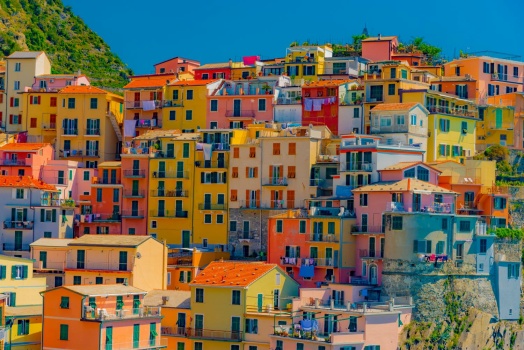 Why are you reporting this puzzle?
This is Manarola, one of five villages on the Italian Riviera in the northwest of Italy called
"Cinque Terre National Park"
. Over centuries the citizens of the five cities have built terraces to grow grapes and olives on the mountainous landscape.
Cinque Terre dates back to the 11th century, and is a UNESCO World Heritage Site. Beyond Manarola, Cinque Terre consists of Monterosso al Mare, Vernazza, Corniglia and Riomaggiore.
Previously the towns were linked only by mule tracks or the water. Today you can also access them via railroad or mountain roads (we tried this in 2016, and if you can drive while holding your breath for more than 30 minutes a time, you should be just fine 👀 )
Visiting the historic and beautiful Cinque Terre is like going back in time, and the locals are warm and welcoming and so generously shares with you the distinct culture of their special place on Earth.
Come with us and see for yourself ♥