Guess who came to dinner...?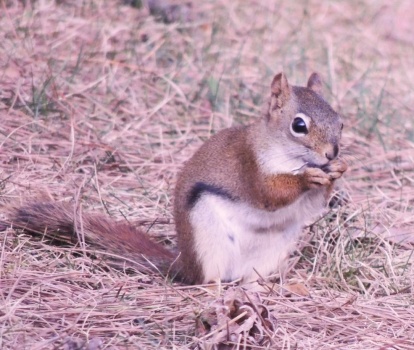 Why are you reporting this puzzle?
I was out back watching the juncos, a couple of White-Throated Sparrows,and a Chipping Sparrow feasting on the seeds I'd just put out, and a Red-Breasted Nuthatch visiting the suet feeder. After they'd fed and flown off, this Red Squirrel came charging in and started rooting for the sunflower seeds (which the Juncos don't seem to be fond of) and cracked corn.

I'm afraid this site isn't going to be too good for photography compared to the other places I lived up here. In the morning and evening, the location is in shadow, which makes for slower shutter speeds and a bluish cast.