Joey the visitor cat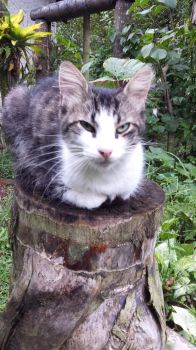 Why are you reporting this puzzle?
We found Joey in the florest when he still was a kitten. We took him home to our house because we thought that he was abandoned. After some month he disapeared. Yes I went through the woods calling for him, but without any result. Some month passed by and one sunny day I heared a "miau" that I knew. There he was rubbing on my legs like nothing had happened. He stayed some weeks and, yes again, he disapeared. Sometimes I see him in the florest, sometimes he comes over. He always looks well treated, so he must have another place. Where he lives I do not know. The next house with a cat is around 1 kilometer away, but there they do not know him. Anyway, for me it is enough to know he is doing well, enjyoing his live, the woods and his liberty.
More jigsaw puzzles in the cats category
0:09
like92115
11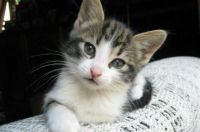 4:22
cuil
1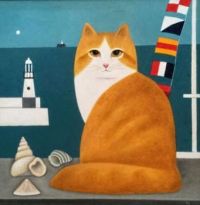 5 July 2019 - 9 February 2014