Beautiful Bugosi Fountain Of Youth Jigsaw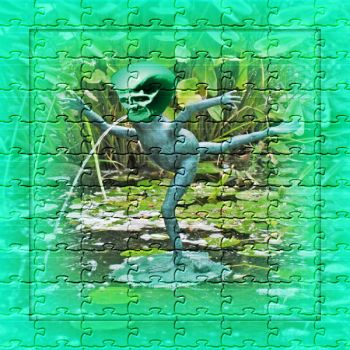 Why are you reporting this puzzle?
Work has now finished on the fountain with a beautiful statue in the centre depicting yours truly with the body of a frog, emerging from the water - symbolising evolution, progress, and youthful freedom.......
Standing proudly in Bugosi Square, the statue is now surrounded by a pond filled with Goliath frogs, and to commemorate this grand occasion, we here present ABSOLUTELY FREE OF CHARGE this jigsaw-within-a-jigsaw for the enjoyment of our many friends (and few non-friends)..........