They're at it!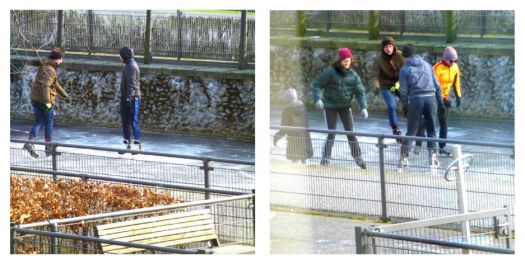 Why are you reporting this puzzle?
Shallow ponds and minor canals were frozen over sufficiently for skating.

The fun lasted no more than 2 days.

Amsterdam feb/march 2018

Through the blue link at 'Image copyright' you can access a site that shows pictures and a video of people skating on one of the main canals in Amsterdam. And a short video of somebody going through the ice.
Are you a competitive or more a meditative solver?

You can adjust whether to have the timer show or not when you solve your puzzles. You'll find how to in our puzzle player guide.