Monument To The Eternal Postman.......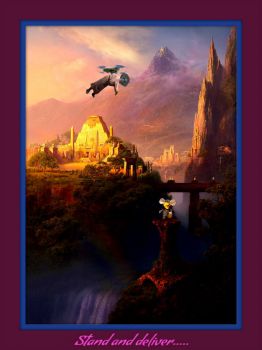 Why are you reporting this puzzle?
Today we join sweetlittleoldgranny, to visit the beautiful region of Higher-Lower-Bonga, gateway to
Higher-Upper-Bonga, which can be seen in the background......
The almost life-like figure standing on the pinnacle in the foreground may at first glance be mistaken for yours truly, but is in fact a statue - a likeness of myself perfect in the finest detail, and standing as a tribute to the 'eternal postman' who overcomes all obstacles to deliver the people's mail far and wide.......sooner or later......
Designed and made by that illustrious inventor, uncle bluebottle, the monument also serves a practical purpose, as the ears light up at night, to guide travellers who may be lost in the dark.......
How do you follow a puzzle creator?

Do you have one or more jigsaw puzzle creators on Jigidi whose puzzles you are always looking for? Then you might consider "following" them, which means you'll receive a notification upon their newest postings.