Olibhe (Olive) on the left and Katie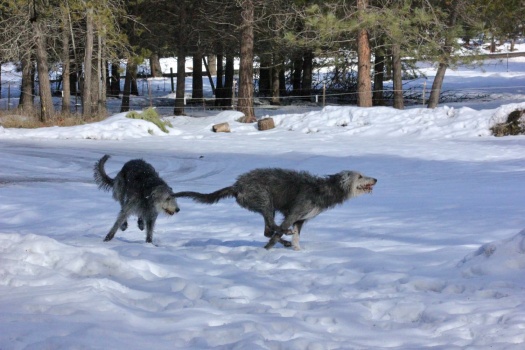 Why are you reporting this puzzle?
Olibhe, Katie and Mathilda are three of our five Irish Wolfhounds. Here, you see Katie in a suspended gallop. Wolfhounds are sighthounds and are among the few in the hound group that have a double suspended gallop.