Maasvlakte 2 is a huge harbour (container ships) area of Rotterdam, near the North sea. Gulls use the entrance to a container port as their breeding area.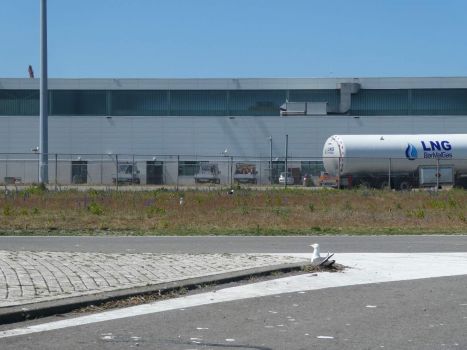 Why are you reporting this puzzle?
This gull had a nest on a round-a-bout, on the street!
Big trucks drive past with only 2 meters between the trucks and the gull.
She had one egg (when I was there, could have become more)

There were other gulls breeding on the grass area you see in the background.
Do you know enough about copyright?

When you share material online, it's necessary to know what copyright law says about sharing online material. We have created a copyright video guide for you that will give you a basic understanding, along with 4 tips on how to share material within the boundaries of copyright law.