New Theme Sunday - Color Wheel Week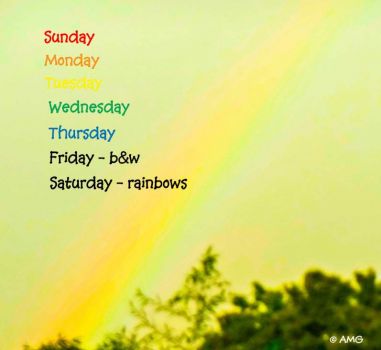 Why are you reporting this puzzle?
Something a little different. Instead of one color all week each day will feature a different color. Sunday will be all things red; Monday - orange; Tuesday - yellow; Wednesday - green; Thursday - blue; Friday - black & white and Saturday -rainbows. Have fun.
How do you follow a puzzle?

When you follow a puzzle, it means you receive notifications about new comments on the puzzle.