Jewish settler arriving in Palestine around 1900 by Israeli artist Reuven Rubin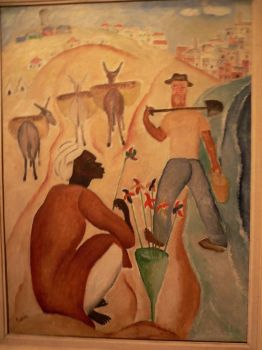 Why are you reporting this puzzle?
The settler sees the native resident. There is a question about what the relationship will be between the native and the newcomer.

The arriving settler steps out of the sea with his shovel ready to start work on building a new home, there are pack animals reflecting the 'old' and a city - not clear to me if the city is meant as a real 'new' or what will be future 'new'.