Prayer Flags In the Wind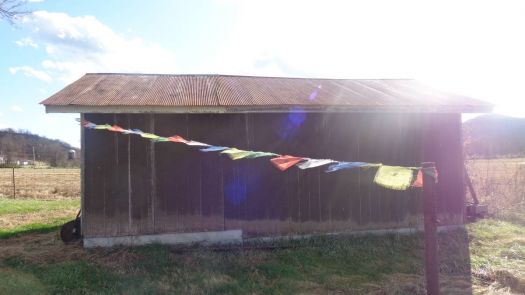 Why are you reporting this puzzle?
This small building is what nanapuzzler calls "the shed" and what I call "the barn". One of these days I'd like to paint it with murals. I hung the prayer flags there to add a pop of color in the brown of winter.