Cades Cove Night Show - John Oliver Cabin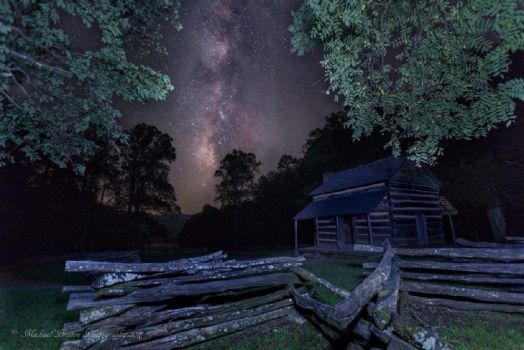 Why are you reporting this puzzle?
John Oliver (1793–1863), a veteran of the War of 1812, and his wife Lurena Frazier (1795–1888) were the first permanent European settlers in Cades Cove. The Olivers, originally from Carter County, Tennessee, arrived in 1818, accompanied by Joshua Jobe, who had initially persuaded them to settle in the cove. While Jobe returned to Carter County, the Olivers stayed, struggling through the winter and subsisting on dried pumpkin given to them by friendly Cherokees. Jobe returned in the Spring of 1819 with a herd of cattle in tow, and gave the Olivers two milk cows to ease their complaints.