Australian Lighthouses.....Bruny Island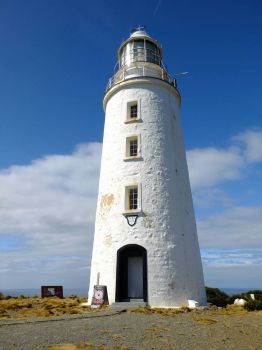 Why are you reporting this puzzle?
It is the second oldest extant lighthouse tower in Australia, as well as having the longest (158 years) history of being continuously manned. It was first lit in March 1838 and was eventually decommissioned on 6 August 1996.

south of Bruny Island and construction began in April 1836. The lighthouse was built by convict labour using locally quarried dolerite over two years. When first lit in March 1838 it was Tasmania's third lighthouse and Australia's fourth.

Cape Bruny was initially illuminated by a Wilkins lantern, consuming one pint of sperm whale oil per hour. In 1892, sperm oil was replaced by better quality colza oil. In 1903 the original staircase was replaced and a cast-iron staircase was installed and the Wilkins lantern was replaced with a Chance Brothers lantern, which both remain in the tower today.