Jade Spring Park, Yunnan province, China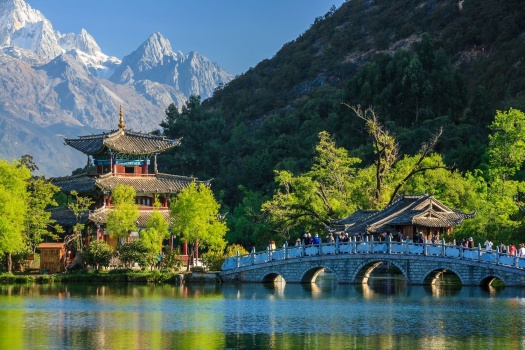 Why are you reporting this puzzle?
In Today's Daily Jigsaw Puzzle, we visit
Jade Spring Park in Yunnan province, China
. The park was built in 1737.
If you visit the park, you'll be able to see small temples, pavilions, and the pool we're standing by is named Black Dragon Pool. In previous days the pool would sometimes be dry, but since the park was declared a water conservation area in 2010 and restored, the pool has remained full of water since 2014.
How is your Tuesday looking so far? Do you have time to
visit the Black Dragoon Pool
with us right now? You'll meet many wonderful people who enjoy different activities there (there is dancing!) ♥