Who's the current one?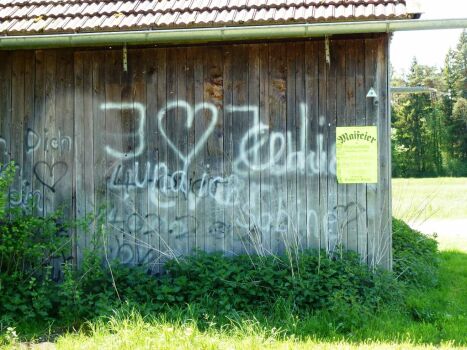 Why are you reporting this puzzle?
In a rural area in Bavaria, someone felt the urge to tell the world in big letters 'I ❤️... well, that's the question: There are two names mentioned, Julia and Claudia. Obviously this love has someday changed its object and the name of the new girl was written over the first one's.
Who WAS the first - and who came then? Though I looked closely I couldn't decide whose name was written first and who took over love and lover later.

But right unterneath this dramatic declaration someone cheerfully wrote: '...and I love Sabine'!
Looks like this love(r) knew his heart - and Sabine's - better that the one on top!😁
How do you follow a puzzle?

When you follow a puzzle, it means you receive notifications about new comments on the puzzle.