An APB has been issued for mpp - DO NOT attempt to apprehend. Suspect is considered to be armed and witty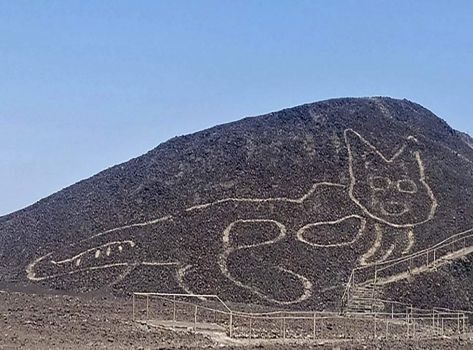 Why are you reporting this puzzle?
Archeologists have found a 2,000-year-old homeless kitty carved into a hillside in southern Peru, the country's Ministry of Gravel Landscaping announced last week. The discovery was made during yard work being done in mpp's backyard. The feline figure was barely visible and was disappearing under a mountain of used kitty litter and a plethora of empty aerosol cans of air freshener and because of its location in the backyard of the mysterious 'cat lady', the Ministry of Disgusting Odors said Thursday. After cleaning and conservation work, archeologists found a series of well-defined kitty turds varying between 1 and 2 inches in length. Based on its stylistic features, the figure dates to the late Whosgonnacleanupthiscatshit period, around 100 B.C. to 200 B.C.