A Special Moment for Bama!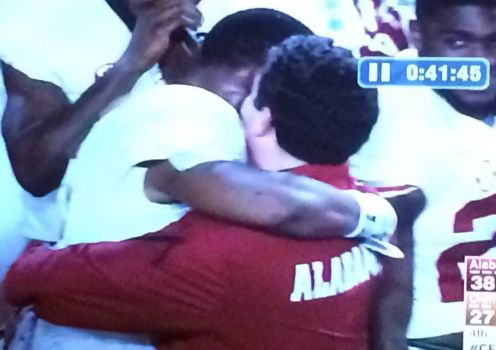 Why are you reporting this puzzle?
Kenyan Drake embraces Dr. Lyle Cain! Dr. Cain repaired Kenyan's leg after the horrific injury in 2014, an injury which could easily have ended his career. Instead he persevered through a not-so glamorous 2015 season to make one of the plays of tonight's championship game!
Are you curious about how do we review content on Jigidi?

At Jigidi, we celebrate what connects us and steer clear of divisive content because how we meet each other matters. It forms us. When we review the content, we use four 'lenses' and look for what the image or comment is most.