On the Way - Joaquin Sorolla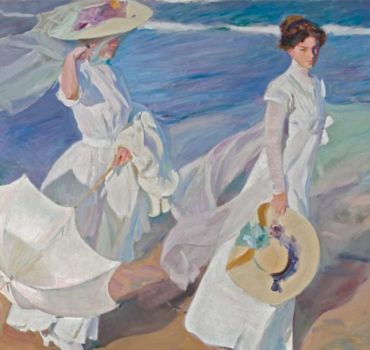 Why are you reporting this puzzle?
Joaquín Sorolla y Bastida (February 27, 1863 - August 10, 1923) was a Spanish painter. Sorolla excelled in the painting of portraits, landscapes and monumental works of social and historical themes. His most typical works are characterized by a dexterous representation of the people and landscape under the bright sunlight of Spain and sunlit water.

Periods: Impressionism, Luminism, Modern art
Are you curious about how do we review content on Jigidi?

At Jigidi, we celebrate what connects us and steer clear of divisive content because how we meet each other matters. It forms us. When we review the content, we use four 'lenses' and look for what the image or comment is most.