Oscar Björck, Launching the Boat. Skagen (1884)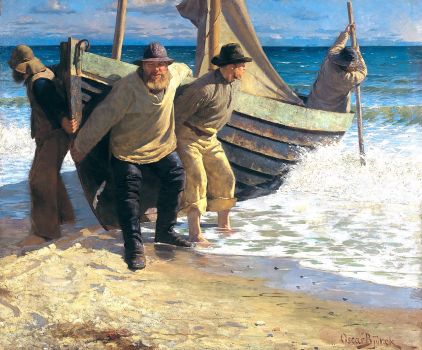 Why are you reporting this puzzle?
Although it looks to me as if the man second from left is trying to pull the boat to shore, the title "Launching the Boat" is given by both Wikipedia and the Danish site https://skagenskunstmuseer.dk/en. (Yes, I know, Björck was Swedish.) I love this painting! It's got color, it's got texture, it's got manly men doing something manly!