Vincent van Gogh, Oleanders (1888)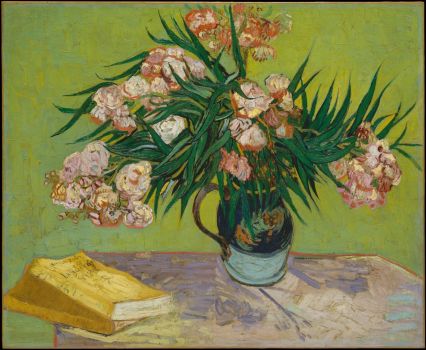 Why are you reporting this puzzle?
Oil on canvas
23 3/4 x 29 in (60.3 x 73.7 cm)

When I blew up the image on The Met site to its maximum, I could see the brushstrokes and I felt a little thrill! It was almost as good as seeing it in person.


From the website of The Met:

For Van Gogh, oleanders were joyous, life-affirming flowers that bloomed "inexhaustibly" and were always "putting out strong new shoots." In this painting of August 1888 the flowers fill a majolica jug that the artist used for other still lifes made in Arles. They are symbolically juxtaposed with Émile Zola's "La joie de vivre," a novel that Van Gogh had placed in contrast to an open Bible in a Nuenen still life of 1885.