Cosmos or Cosmea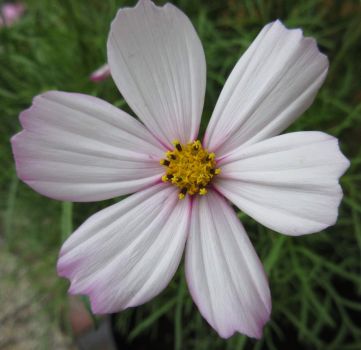 Why are you reporting this puzzle?
Home sown (from last year's seed -
The seedlings are becoming nice small plants whilst sitting in a pot on the back patio. They have healthy looking foliage and in a short time already created a variety of lovely blooms.
This flower has newly opened yesterday and despite of the gloomy weather of today while I took this photo, she seemed to 'shine' withthose delicate touches of pink on her lovely white petals!
Are you looking for something particular?

Did you know you can select specific themes of jigsaw puzzles on Jigidi? We have 10 main categories with countless subcategories. Dig in to find your favourites ☺