Our home in the Enchanted Forest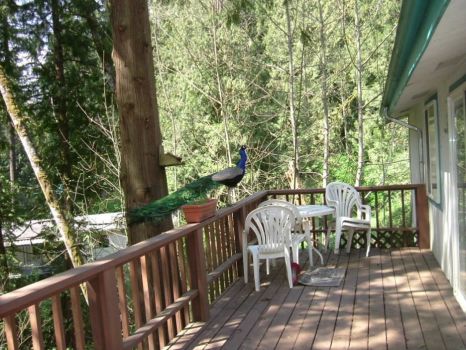 Why are you reporting this puzzle?
Look closely above the white chairs, waiting for cleaning. There is a resident peacock who loves to show off. It was the most beautiful and peaceful and wonderful place I ever lived, even if was only 3 years with my sweet Bob. We had deer, ducks, geese, swans, both black and white and an acre between a lot of us. We had a stream on each side, with those huge Oregon trees.......I loved living there.