Two of five baby squirrels that moved into our birdhouse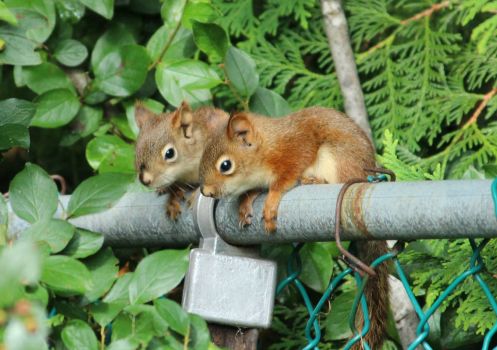 Why are you reporting this puzzle?
The first one had trouble all day trying to get up into the birdhouse. One of her little brothers or sisters kept her company for a little while. I finally got the mother out of the house towards the end of the day and the baby made its' way to her and followed her into the house.
Are you a Jigidi Plus member?

When you become a Jigidi Plus member, you'll enjoy the completely ads-free Jigidi experience. Also, you directly support Jigidi and help us be as free as possible to make Jigidi even better every day.