Southland's Tuatara Dinosaur.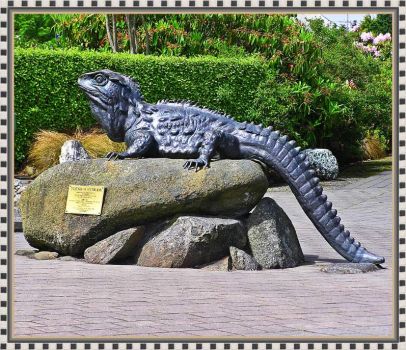 Why are you reporting this puzzle?
Tuatara have changed little since they lived alongside dinosaurs, over 220 million years ago.

Tuatara are the only surviving members of the order Sphenodontia, which was well represented by many species during the age of the dinosaurs, some 200 million years ago. All species except the tuatara declined and eventually became extinct about 60 million years ago.

The Southland Museum cares for over 100 tuatara, all at different stages of development; from new born babies to teenagers, to our world famous Henry, who is over 110 years old. Incidentally, Henry holds the world record for living in captivity for over 46 years.