The new Oka - Hudson ferry..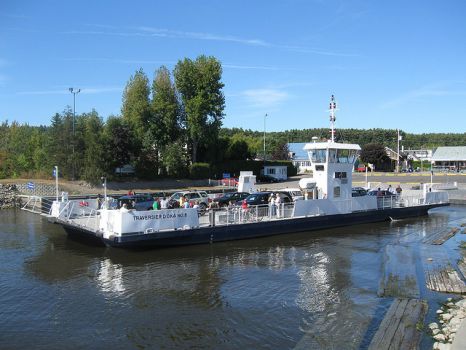 Why are you reporting this puzzle?
Self-propelled, holds 18 vehicles, Transport Canada approves of the new ferry, but it does have a greater impact on the shores and other craft using the 'Lac des Deux Montagnes', the point at which the Ottawa River widens before entering Montreal..
What are the symbols on the jigsaw puzzles?

When you browse jigsaw puzzles on Jigidi, you may notice different symbols on the puzzles. One symbol lets you bookmark the puzzle for later, and other symbols tell you about any previous activity you may have on the puzzle.