2020 spider lily
2020 spider lily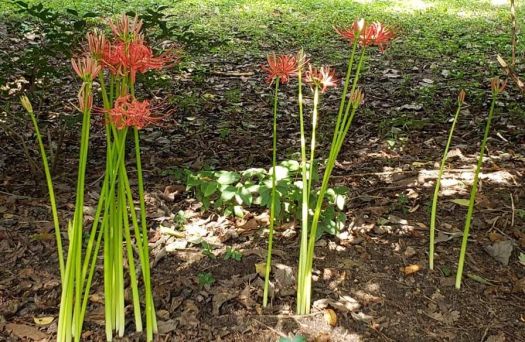 Why are you reporting this puzzle?
These lovely flowers pop up without foliage to herald the imminent arrival of Autumn in my region - (Midatlantic US). They create a splash of color in a late summer dearth of variety.
We're never quite certain where they will appear each year, as they grow from small bulbs, which our native squirrels seem to enjoy "replanting" for us.