Great Crested Grebe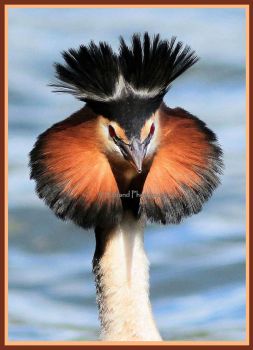 Why are you reporting this puzzle?
The graceful Great Crested Grebe is a familiar sight on our lakes and reservoirs, and is well-known for its elaborate courtship dance, during which it rises vertically out of the water and shakes its head.
Species information
Category
Grebes and divers
Statistics
Length: 45-51cm
Wingspan: 88cm
Weight: up to 1.1kg
Average lifespan: 10-15 years
Conservation status
Common. Classified in the UK as Green under the Birds of Conservation Concern 4: the Red List for Birds (2015).
When to see
January to December
About
Grebes are diving waterbirds, feeding on small fish and aquatic invertebrates. A little bit larger than a Coot, Great Crested Grebes nest on floating platforms made up of waterweed. They can be found on lakes and reservoirs everywhere.