The Old Illinois State Capitol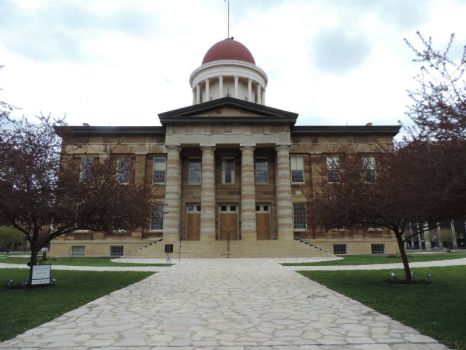 Why are you reporting this puzzle?
From 1820 through 1837, the political capital of the young state of Illinois was the small village of Vandalia, Illinois in the south center of the state. On the National Road, Vandalia was initially well-situated to fulfill its governmental role. As northern Illinois opened to settlement in the 1830s, however, public pressure grew for the capital to be relocated to a location closer to the geographic center of the state
It was in this building that Lincoln served his final term as a state lawmaker in 1840–41. It was here, as a lawyer, that he pleaded cases before the state supreme court in 1841–60. It was here, in the Illinois House chamber, that he made his House Divided speech in June 1858, announcing his candidacy for the U.S. Senate. It was to the same chamber, in May 1865, that his body was returned, arriving from Washington, D.C. prior to final burial in Springfield's Oak Ridge Cemetery.