Ice cream bicycle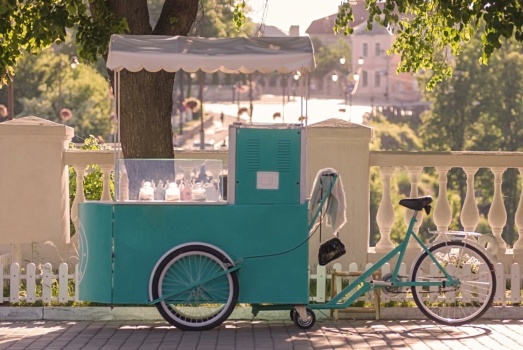 Why are you reporting this puzzle?
Oh, what nostalgia and delight this sight evokes!
In Today's Daily Jigsaw Puzzle, we're out to buy ice cream from this ice cream bicycle. (One of each, please ♥).
Ice cream bicycles
originated in the late 19th century in Europe, and these mobile vendors quickly spread across continents. They served as an economical means for ice cream vendors to expand their reach beyond fixed locations. With a simple, portable design, these bicycles allowed vendors to travel through neighborhoods, ringing bells to signal their arrival.
Despite the rise of motorized ice cream trucks and current food delivery services, these bicycles' charm, eco-friendliness, and mobility have allowed them to endure.
They are common in many cities
at parks and other public spaces ♥