042380 - Granite Park Chalet, Glacier NP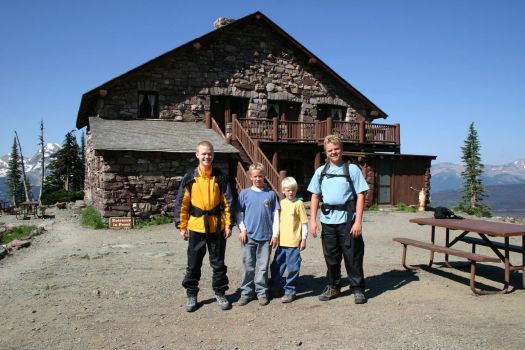 Why are you reporting this puzzle?
After 7.5 mile hike with sons along Continental Divide to reach one of two park chalets remaining from days when visitors took train to Glacier NP, then rode on horseback for a week or more through park, staying at a different chalet each night. Saw Northern Lights that night!