How high is this corn?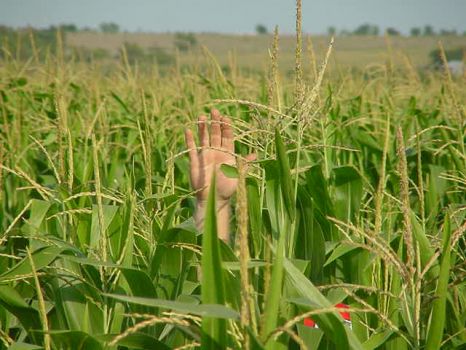 Why are you reporting this puzzle?
Photo from a few years back when we were building our houses here -- say, eight years ago. Yep, that's me. Retired, moved back to the family ranch, only to work harder than I had ever worked in my entire life. My brother (twin brother, that is) and I, with help of local teens, rebuilt some 3.5 miles of fences which we had built when we were in high school. Almost killed us -- we were ready for our desk jobs back.