Do You Know What These Are? An 80-Piece Puzzle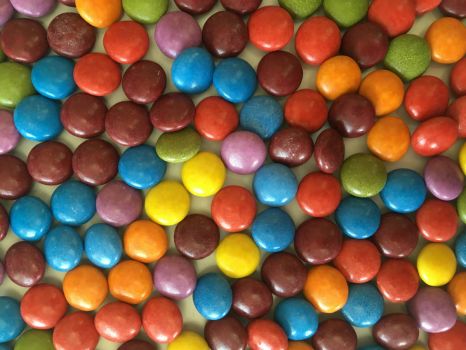 Why are you reporting this puzzle?
They're not m&m's, and they're not Skittles. Neither of those candies come in these colors. There's also no "m" or "s" on any one of the pieces (no, I didn't take the time to flip them all over to hide the letter). Solve this puzzle to find out what they are.

By the way, if you want to avoid "spoilers" that give you clues to the answer, don't read the comments until after you're done.